What is API traffic and how to earn on it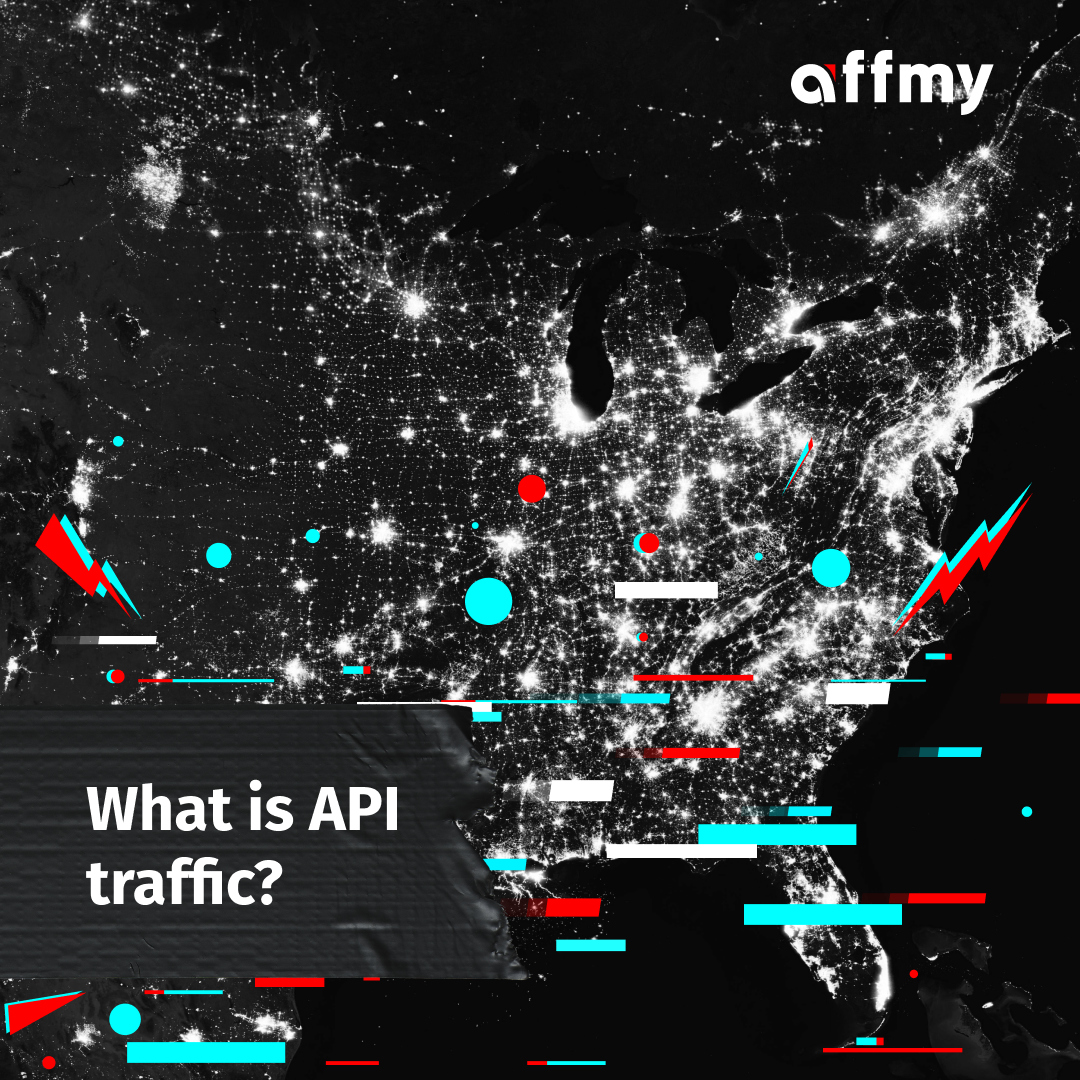 In this article we are going to tell you about API traffic and offers. You will know what this technology is for, how it's used in modern life, and how to earn money with exclusive dating offers of Affmy.
Hey partners! It's hard to imagine the digital world without API today. Almost all companies and organizations start implementing this program interface for internal/external use at a certain stage of development. It's just because this tool allows you to use ready-made solutions like saving a lot of time, scaling projects and outstripping rivals.
API (Application Programming Interface) is a special protocol for the collaboration of computer programs, which enables to use the functions of one application within another.
The use of API in the contemporary world.
It could seem an ordinary and simple technology but API is actually very strong and useful. Fundamentally, it is a set of functions that enable separate software components to interact with each other, which means exchanging information. API acts as an intermediary between internal and external software functions.
IT specialists use it to write all sorts of applications, managers are able to complete projects faster and more efficiently, marketing specialists use online analytics and highly-integrated tools, and doctors improve the quality of medical aid.
Some companies, such as Weather Underground (a commercial weather service) are selling access to their API. There are plenty of people who would like to buy accurate weather data. Some other services which have valuable and useful tools also offer their APIs for free.
For example, site owners need to embed a Google Calendar in the appointment form to create an event and fill in the details about the upcoming meeting. The interface will refer Google directly in this case to create an event, then will get a response and process the data. Thus, users will perform actions without leaving the site of the company, which will increase CR.
How is API used in affiliate marketing?
API is a tool in affiliate marketing that enables to transfer user data from one site to another immediately, using a special request. API offers are meant for members area and email traffic. By the means of this technology, an affiliate conveys information about users to the advertiser. All a user has to do to sign up is to click the button and go to the site of the offer, where the data is automatically bound.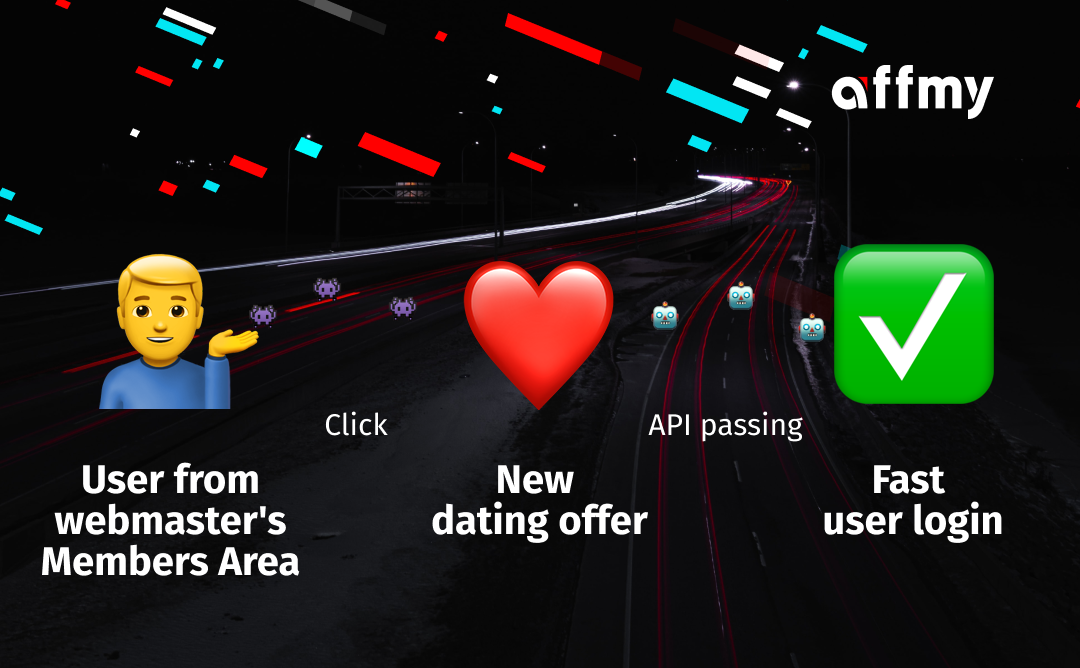 The affiliate collects data about users (gender, age, email, IP) after that sends it to the advertiser via API. In response to the request, the advertiser replies whether the traffic is accepted or not. Sometimes, the advertiser cannot accept the traffic. There are several reasons for it. The most popular are - lack of data, re-entry of users, invalid email, and so on. If the advertiser accepts this traffic, the affiliate gets a payment.
Let's have an example, the user is logged to his mail client and to get into the Members area of another site he/she has just to confirm the action by submitting his login to the necessary site. One click - one lead.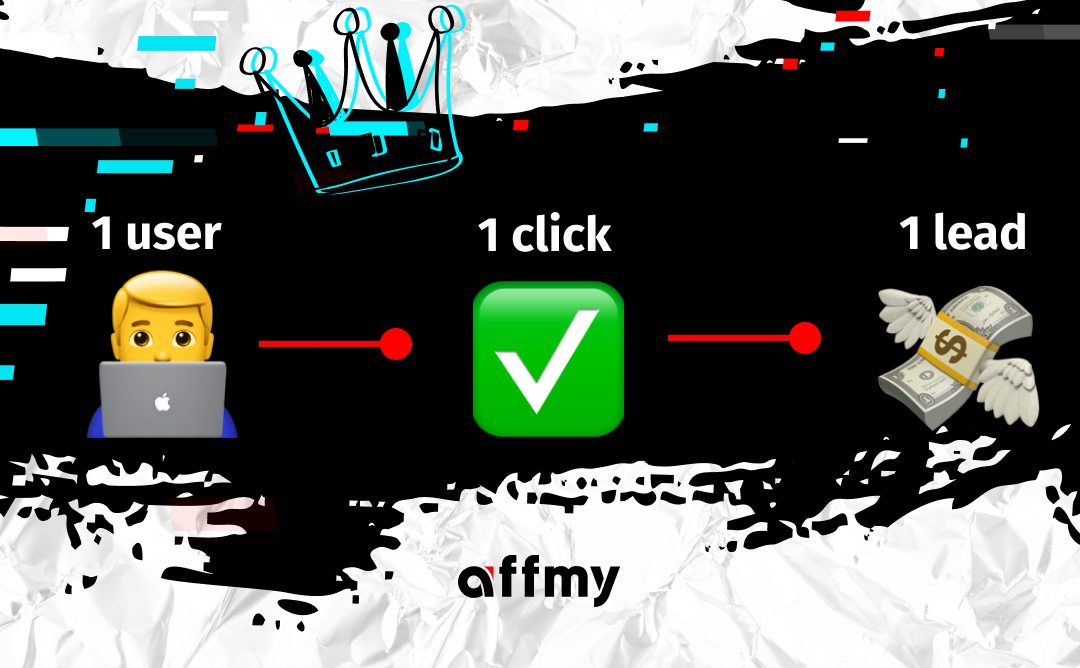 All our exclusive in-house offers are meant for API traffic! This type of traffic shows excellent results with our offers, as they are of high quality: targeted and interested users.
To learn more about Affmy API offers and get the tracking link, please contact your manager.