Triggers in creatives and dating cases. Here are some tips that will help you to increase CR and CTR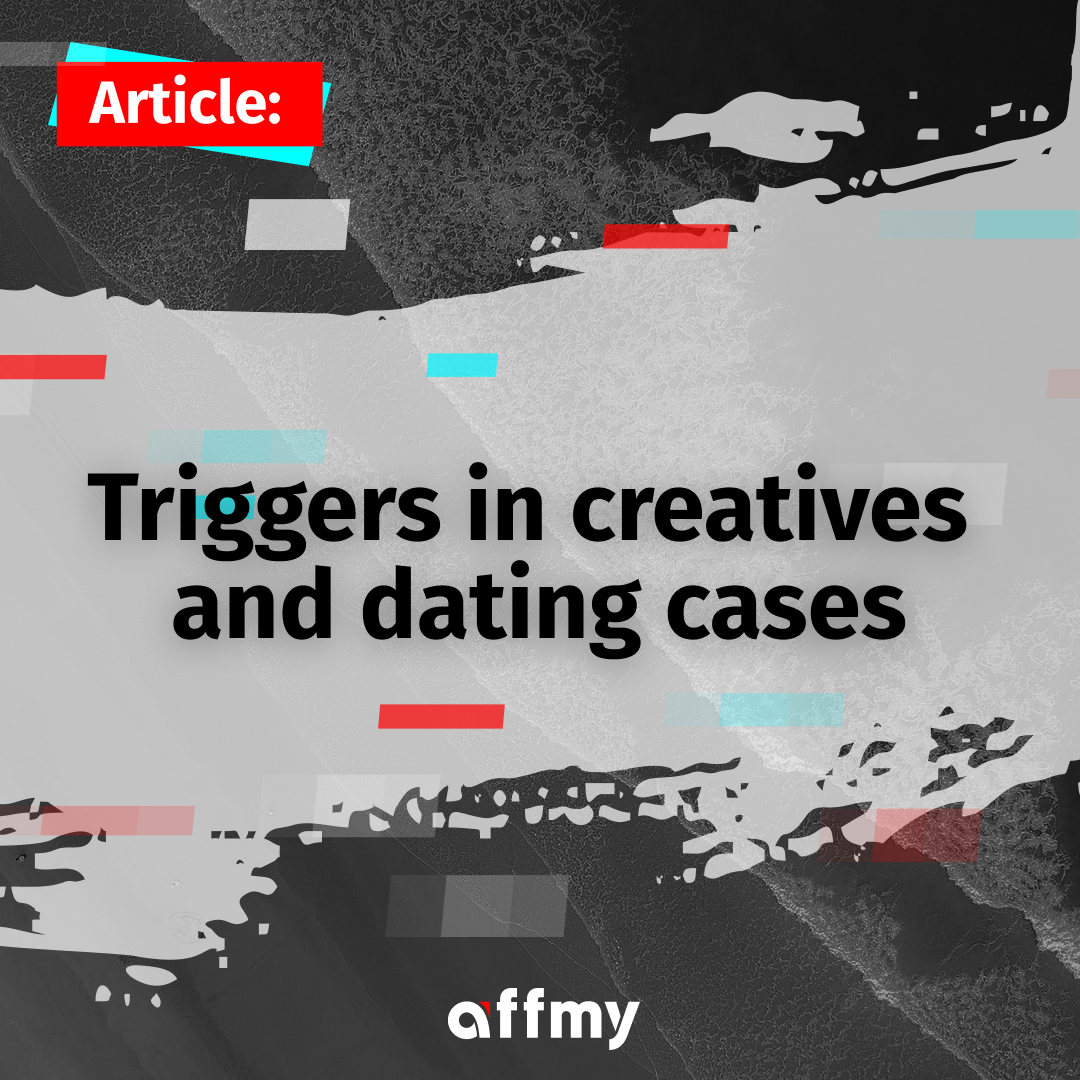 Hey everyone! Every media buyer has to pick over creatives to find «the one and only», but it can take a lot of time. How to speed up this process? You should read our article, use the tips and implement them when you drive traffic.
What is a trigger?
The trigger is a term that came from psychology to marketing. It means a thing that causes a person to make a targeted action, in other words, it is something that fires users' reaction to accomplish a certain aim.
What are the peculiarities of triggers in media buying?
Our task is to impel users to click on an advertisement and then to make a targeted action on the site and this will be the measure of the efficiency of the trigger. Such triggers can be pictures in creatives, texts, and the content on prelanding and landing pages as well. Then we are to look closer upon each variant.
Triggers in pictures in creatives
Let's study out triggers using push notifications as an example. First, let's recollect what creatives for push notifications consist of. A classical push notification contains a square icon and a rectangular main image, pictures may be similar or different. Two texts are also used: a title - up to 30 characters and the main text up to 45 characters.
Push notifications have an icon and the main image. You can use the following triggers when you work with icons in dating offers:
Imitation of popular social networks notifications. Users will think that it is a new notification and will click on it.
A small image of a girl with some naked parts of her body, to arouse the interest of users and make them zoom in (by clicking on it).
Next, we are to study out triggers in the main images of push notifications, they can also be used in native and banner networks:
Girls with naked parts of their bodies

—

the same way as in images. How many naked parts to show, you can vary, depending upon the source and offer you work with since some of them don't allow 18+ content.
Video imitation

—

adding a play button to any image. This trigger increases CTR very much, that's why you need to monitor CR of such creatives carefully.

We can also treat a selection of girls' pictures, considering the cultural peculiarities of the chosen GEO, as triggers. Each country has its own preferences for girls and you should take them into account when you choose pictures for your creatives.
Reference to events: holidays, activities. For example, you can use provocative photos of girls, who painted their faces or bodies according to the style of the holiday or who have some holiday decorations. For example, you can use the following images before the New Year and Christmas time:
Do not use all at once for testing of triggers, it is better to add «the features» one by one and to monitor the data, then you can tell what exactly influenced the result.
Triggers in cases.
The chain of clicks on sites in dating cases can be very long. Let's review the first page (landing page), to which users come. Triggers on landing pages can be:
Chat imitation. To continue chatting users must make a targeted action. This entails curiosity, which users have when they start chatting.

Time limits. It is a call for a targeted action within a certain period. For example, Ann will wait for your answer for 15 minutes

—

leave your email.

Quantity limits.

«

There are 1456 free girls left on the site» —you should implement a code, which would decrease the quantity slowly. So the person sees a deficit and makes a targeted action.
This is just a part of triggers that can be used in dating offers. Use your imagination and add new features, which suit you and will bring you great results.
Instead of conclusions
Human fantasy has no limits, and everyone understands that advertising should stand out. Not only experienced media buyers but also a fresher can make unusual creatives, the main thing is to test and use new approaches, which work correctly in your very case. It is also important not to overuse triggers, as creatives with high CTR do not guarantee high CR.
If you want to know more about creatives making, read our tutorial about creatives for dating offers.
Thank you for your interest! We wish you high ROI and converting creatives!